Help OCSPLORA grow up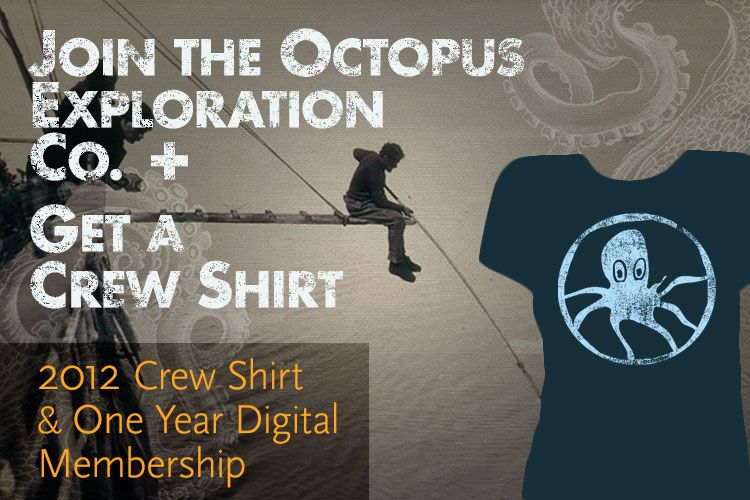 For the last 3+ years, OCSPLORA has been a hobby. Now it's time to take it full time. What that means is more great Feature Stories, a new community discussion board with lots of exciting possibilities, and 4 Volumes a year of The Creative Revolutionary's Handbook.
If you believe in the mission of connecting and encouraging creative revolutionaries and sharing their funny, fascinating and bold stories with the world, please give OCSPLORA an extra push.
OCSPLORA.com has a new gear section, powered by Big Cartel (awesome store-front setup for indie artists), where you can buy memberships to the Octopus Exploration Co., which is basically just a glorified magazine subscription, and for a limited time, the 2012 OCSPLORA Crew Shirt, which is basically just a glorified tee shirt. You can also get single copies of Volume 02 in both PDF and hardcopy editions.
Thanks for your help! OCSPLORA has a long, hard road ahead of it, but it's going to be a lot of fun, too. Hope you stick around for it!