A Quick-Start Guide To Choosing An SLR Camera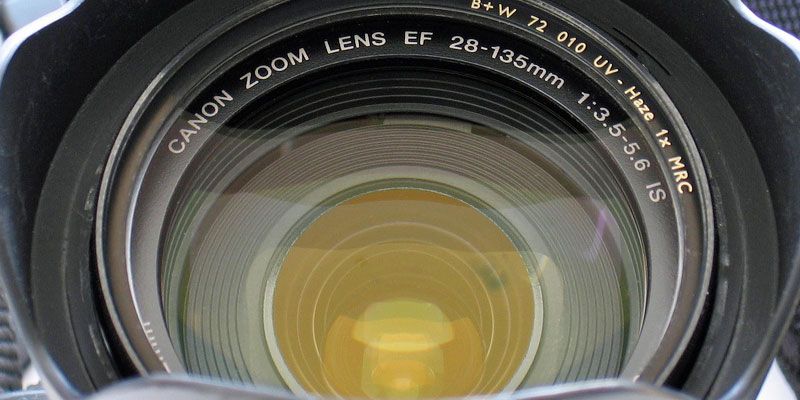 Contributed by Byron Flagg
Update—prices and models listed below were current as of 2011, but may have changed quite a bit since then. The basics of Byron's advice should still hold true if you're in the market for an SLR camera, though.
The Right Camera
I am a fan of Canon SLR cameras. I like their controls and the fact they can use virtually any manufacturer's lenses including Nikon. Some people like Nikon's controls better and feel more comfortable with them. The two companies compete so heavily there are practically head-to-head matches in all equipment. I'll focus on Canon where I have more experience and will only reference Nikon equivalents occasionally.
My recommendation for anyone interested in buying a digital SLR (single-lens reflex) camera for the first time is to go with the Canon EOS Rebel XSi (450D) body for around $560. If you are interested in Nikon, the equivalent camera body is the D3000. The camera body is basically a small computer and will become obsolete roughly as fast. Spend your money on timeless lens technology, not rapidly evolving electronic technology.
The 450D used to be the base model within Canon's digital SLR lineup. They have now added a couple models that are priced below the 450D as entry level options which have had some of their performance compromised for the sake of a lower price. For example, the Rebel XS (1000D) has an auto focus that is slower than the 450D. This means a noticeably higher number of action shots come out blurry.
As you move up through the Canon SLR lineup, there isn't a major jump in quality or performance until you get to the baseline full frame camera, the Canon EOS 5D Mark II which currently costs $2,500. Unless you become a professional photographer there is no need for a better camera than the 450D.
The Right Lens(es)
The next decision you need to make, and the biggest one of all, is what lens or lenses you want to use. Most professional or serious amateur photographers use more than one lens because it is not possible for one lens to cover all your needs without making compromises in quality. However, there is value in the convenience and simplicity of using a single lens so there are options that try to cover all of the focal ranges the average person would want in a single lens.
No one can tell you which option is better: the convenience of a single lens or the quality of multiple lenses. That is something you have to think about and decide for yourself. Obviously, if you decide to go with multiple lenses you don't need to buy them all at once. You can start with a general purpose lens and then add lenses as you feel the need for additional functionality. A general purpose and telephoto lens will cover 95% of the photography you are likely to want to do.
Here's an absolutely fantastic primer on lens selection. Read through all the articles in the first section of the page, then refer to the articles in the bottom section as you consider each additional lens purchase. I agree very strongly with the author's recommendation to add a UV lens filter and hood to every lens. Compared to the cost of your camera and lens, they are not very expensive. They improve the quality of your pictures and MOST importantly they protect your expensive lens from damage. Use both!
The Do-It-All Lens
Referred to by serious photographers as a 'travel' lens, the Canon EF-S 18-200mm f/3.5-5.6 IS Lens is for people who really value the convenience of a huge zoom range without having to carry and change multiple lenses. This is a high quality Canon lens, but the necessary compromises in image quality have been made in order to cram so much functionality into a single lens. For many the convenience is worth it. Check out the sample photos and decide for yourself. The Nikon equivalent lens is the AF-S DX NIKKOR 18-200mm f/3.5-5.6G ED VR II.
A General Purpose Lens
If you are willing to use more than one lens to cover the same focal range to achieve much higher image quality, then the Canon EF-S 17-55mm f/2.8 IS USM Lens is the one for you. What should jump out at you first is the aperture of 2.8. This means you will be able to hand-hold this lens and use natural lighting in the same conditions where other people with lesser lenses will need to get a tripod, use a flash, or just deal with blurry pictures. For the focal range it covers, this lens will allow you to capture pictures that everyone else misses because they couldn't get enough light.
A Telephoto Lens
As you may notice, the general purpose lens above stops at 55mm which is still pretty wide and will not be able to 'reach out and touch' subjects that are far away. For that you'll need a telephoto lens with a longer focal length, depending on how far away your subject is. This is where the world of lenses gets very large and very expensive. Generally around 200mm is considered the limit of useful telephoto photography without getting into equipment setups that are basically horizontal telescopes and cost upwards of $15,000.
To cover the upper middle focal ranges where your general lens leaves off, there is no better lens than the Canon EF 70-200mm f/2.8 L IS USM. It is just as 'fast' (captures just as much light) as the general purpose lens but has increased focal length to reach out and touch distant objects, along with the image stabilization required to do so without a tripod. BUT, as you will quickly notice it is a very expensive lens at $1,800. (And we haven't even gotten into the large telephoto lenses that you see on the side of football games yet.)
Fortunately, Canon recognizes that while this focal range is an important one, the price is out of reach for many people. So they actually created this lens as the top of a line of four lenses that cover the same focal range, each with increasing light sensitivity and image stabilization. Basically, all four lenses cover the 70-200mm range and represent a matrix of two variables, 2.8 or 4.0 aperture, and image stabilization or no image stabilization. The top of the line lens reviewed above costs $1,800 and the base line version with 4.0 aperture and no image stabilization costs $630. So you have quite a range to work with to dial in your budget.
In the review above, the author talks about the tradeoffs between each lens option and how to find the best combination of features to fit your budget. There are also dedicated reviews for each of the four lenses: the EF 70-200mm f/4.0 L USM Lens, the EF 70-200mm f/4.0 L IS USM Lens, the EF 70-200mm f/2.8 L USM Lens, and the aforementioned EF 70-200mm f/2.8 L IS USM Lens.
Resources
The single most valuable website I have found for Canon equipment reviews and insight is The-Digital-Picture.com. There are very thorough reviews of virtually every piece of camera equipment Canon makes along with galleries of great photos taken with each piece of equipment that also serve as creative inspiration.
The-Digital-Picture.com serves as a sales link for B&H Photo Video, which is one of the best retailers in the world
. They have an amazing website with phenomenal selection, product information, reviews, and even demo videos for many of their products. They will rarely be the absolute lowest priced vendor, but their prices are reasonable and their service the best there is. There are a lot of skanky vendors out there and camera equipment is one of their favorite subjects on which to prey. Stick to the reputable vendors like B&H Photo Video or Adorama Camera.
Like every other artistic pursuit, many people believe that you cannot learn photography from a book. While I agree this is true fundamentally, books can provide useful reference and inspiration. Listed below are the two best photography books available. Together these two form a library that covers 95% of what you would ever need to know about photography.
'Photography' 10th Edition, by Barbara London, Jim Stone, and John Upton is considered the ultimate photography bible. If you REALLY want to understand how cameras work and what all the technical jargon means and why it's important, this is the ultimate reference book. Because it is used as a textbook in photography classes, it's pretty expensive. But you can find older versions like the 9th Edition used on Amazon for considerably less than the newest release.
'Understanding Exposure' by Bryan Peterson is considered the ultimate book on developing your photographic style through an understanding of the most important element of photography: light. The book assumes you already know the basics of photography and are looking to take your skills to the next level. It is considerably less expensive than 'Photography' and, depending on your previous photography experience you may get more out of it.
Photo: Claudio Matsuoka